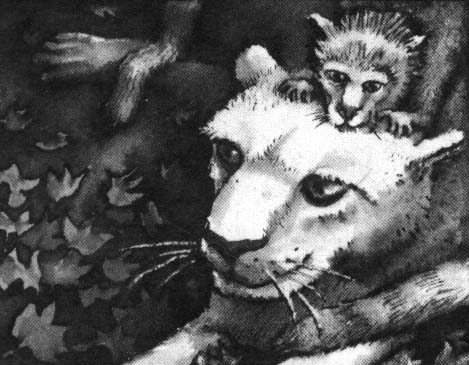 The Named MUCK Official Web Site
The Named MUCK is based upon the "Named" series by Clare Bell. It is the story of a group of cougar-like cats living in ancient North America, intelligent animals who have learned herding as opposed to hunting and who have harnessed fire for their own benefit.
The clan of the Named once believed themselves to be the only creatures with "the light behind their eyes"-- the only beings capable of conscious thought and speech. Upon finding that a select few among the renegade UnNamed were as intelligent (and perhaps more so) as they, they began to welcome the outsiders into their clan with a mixture of pride and pre! judice.
Now, with the clan's leader, Ratha, having mothered "witless" cubs, and the Firekeeper leader, Fessran, caring for an UnNamed orphan cub, the Named risk losing everything they have strived to gain and hold: their intelligence. With the discovery of another clan whose movements, rituals and even thoughts were controlled by an internal entity called the "song," the Named began to wonder if there was indeed a better way than theirs.. or a way to coexist with the facetail hunters. This is where the story is left, with Ratha and her UnNamed daughter Thistle-Chaser trying to bond the two groups with outside influence from the UnNamed.
Be a part of this amazing story; roleplay a clan member, an UnNamed cat, a treeling, a herdbeast, a facetail hunter. Ratha and her clan are waiting.
Other useful pages are
Species Listings and Pictures (HTML version)
Species Listings and Pictures (Text version)
Feature Character Application (Text only)
Available help/info/news files (Coming soon)
This is a branch of Fessran's Den:




This The Mud Connector WebRing site owned by Fessran.
[ Previous 5 Sites | Previous | Next | Next 5 Sites | Random Site | List Sites ]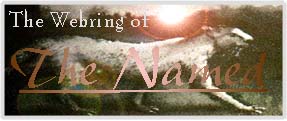 This The Webring of the Named site owned by Julie Hallett.
[ Previous 5 Sites | Previous | Next | Next 5 Sites | Random Site | List Sites ]